Brandi
got me this time, and I'm supposed to go to my photo albums, pick the 6th album, and then the 6th picture in that album, post that picture with a description. So, here you go: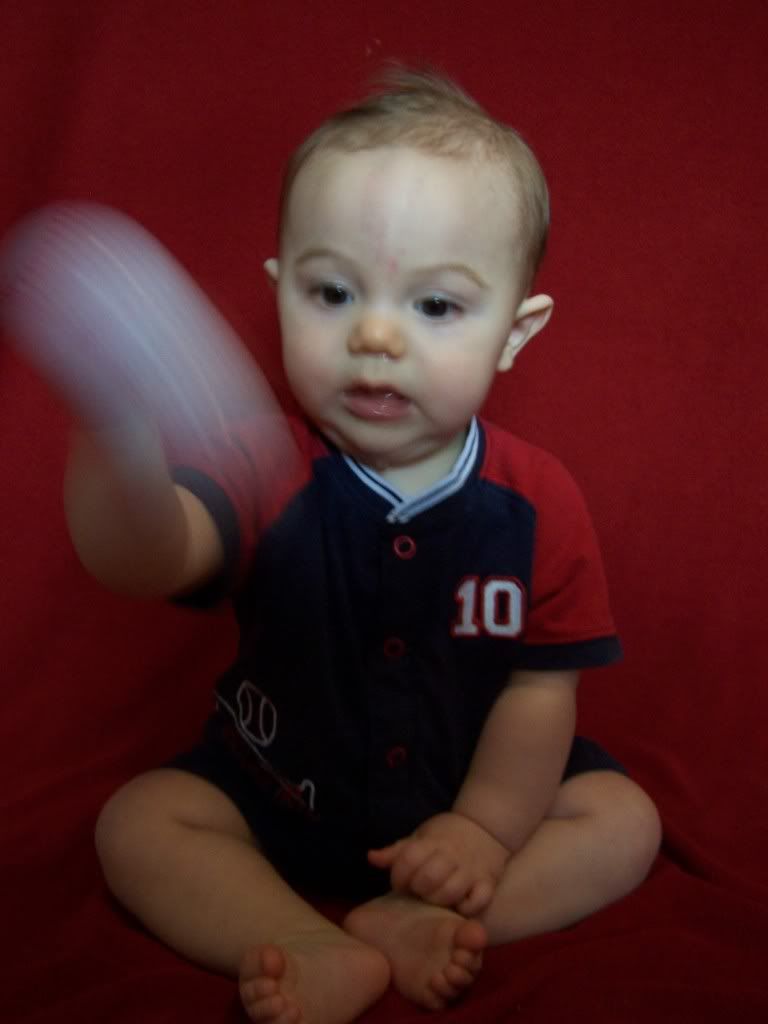 This is an out take from Luke's 7 month photo shoot. Yes, I did catch him in the process of throwing the baseball, and yes, we are convinced he'll be a relief pitcher for the Braves one day.

Now I have to tag some other people. PJMama, Alex and Charlene...you're up!